We are a family owned business!

We make our cheese and dough fresh daily!

Pizzas cook in 90 seconds in our 900 degree wood fired oven!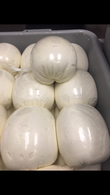 To Our Guests,

You might find this helpful if you are new to Neapolitan pizza and our restaurant.

Our mission is to ensure that you enjoy your food and dining experience! We have learned that our most satisfied guests are the ones that know what to expect.

For many, Neapolitan pizza is a "New and Fancy" type of pizza. In fact, this pizza is the original type of pizza, the way it was made in its birthplace of Naples, Italy. This is the authentic way pizza was made before it became Americanized. Some people consider pizza to be "junk food" but our pizza is quite different.

The Texture of our Pizza crust is soft and pliable. Many people expect pizza crust to be a crispy texture, however, Neapolitan pizza is considered overcooked when it is crispy. The Neapolitan standard of quality allows the fresh ingredients to shine. Congealed cheese with brown spots is considered a flaw. We want you to taste each perfect, individual flavor!

Savor the delicious tomatoes when you taste our Pizza, unadorned with added ingredients. Our cheese is made fresh daily, and is creamy and fresh, never congealed. Enjoy the slight smokiness from the wood fired oven. Expect our pizza to be softer in the middle, and each flavor to "pop." When paired with only the finest fresh olive oil, basil, garlic and San Marzano tomatoes on our smoky crust (as in real Margherita), it makes for the quintessential taste that Neapolitan pizza is known for! We hope you enjoy!

Ciao Baby!!!
---